miniCMTS LMC2-1RU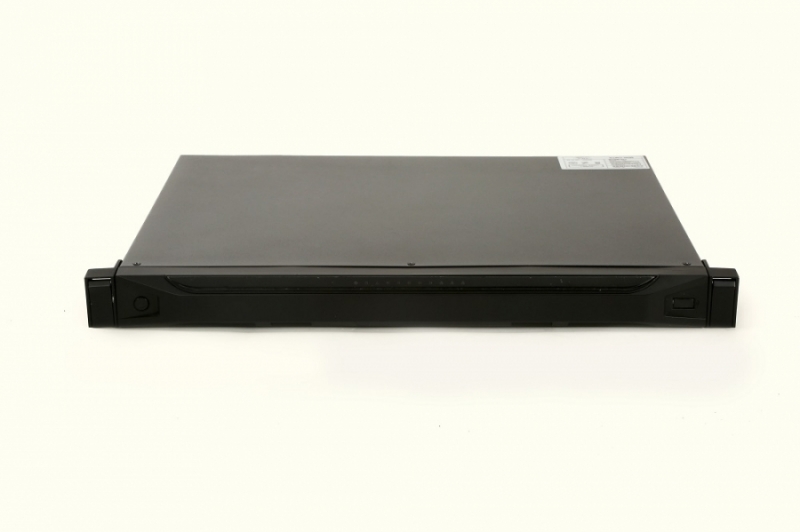 LMC2-1RU (LICA miniCMTS 2nd generation - 1 "output" Rack Unit)
1RU design CMTS developed according to DOCSIS and EuroDOCSIS standards, providing capacity of 32 downstream and 10 upstream channels.
MiniCMTS is targeting small to middle sized CATV networks, larger common antenna systems as well as hospitality market.
Already 400 live miniCMTS installations are running across Europe under various circumstances proving miniCMTS usability in wide range of deployment scenarios.
In comparison to "big" EuroDOCSIS 3.0 CMTSes, the main advantages of miniCMTS are:
- Small size,
- low power consumption (44W),
- low price.
Download file

Detailed description:
- MiniCMTS LMC2-1RU is a RackMount device based on DOCSIS 3.0 and EuroDOCSIS 3.0 standards.
- Designed as 1RU pizza box with active internal fans.
- LMC2-1RU provides 1 RF Downstream output + 1 RF Upstream input.
- Power consumption is 44W.
- LMC2-1RU is powered by internal 230V AC Power Supply.
- Cable modems compatible with (Euro)DOCSIS 2.0 & 3.0 specifications are supported.
- Maximum of 32 downstreams and 10 upstreams are provided. Adding DS/US capacity requires another miniCMTS device.
- LMC2-1RU is equipped with 2 RJ45 connectors and 1 SFP+ slot (10G) for ethernet uplink.
- Downstream modulations supported are: 64QAM, 256QAM and 1024QAM,
although 1024QAM still lacks cable modem support.
- IP Multicast (IPTV) is supported.
- Simple IP/QAM DVB-C modulation (EdgeQAM) can be added.
- Maximum number of supported cable modems is 500 per miniCMTS.
- Up to 2048 Downstream ServiceFlows are supported.
- Configuration and monitoring are possible via internal miniCMTS Web GUI, monitoring and simple configuration are also possible via internal Command Line (CLI).
- For large installations with many miniCMTSes, central CDNMS system can be installed to configure & monitor miniCMTS units remotely from single place.
- SNMP monitoring is available, enabling integration into standard provisioning systems.
- MiniCMTS is designed as L2 bridge, thus external L3 router is needed.
- Integrated DHCP & TFTP servers can provision cable modems. External DHCP server should support end-nodes (CPEs) and it can also provision cable modems instead of the internal servers.
- Integration is a part of LICA offer in relation to both RF and IP network parts.