Arris TG2482B/CE (voice gateway)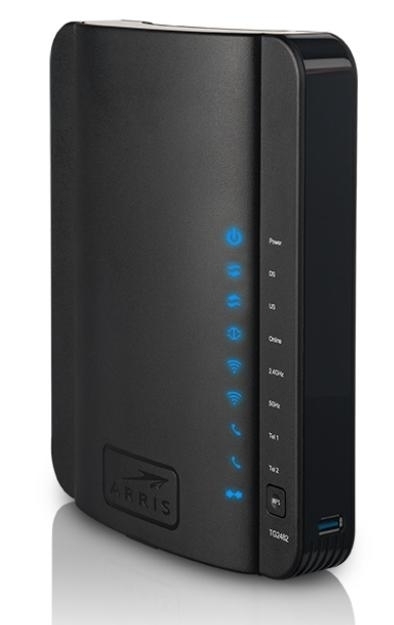 Arris TG2482B/CE is a NEW EuroDOCSIS 3.0 gateway modem with bonding 24x8. This model provides 1x USB 2.0, 4x Gigabit Ethernet and 2x RJ11 VoIP ports. It includes capable home gateway with dual band concurrent 802.11ac Wave 2 4x4 WiFi. Maximum DOCSIS capacity is 960 Mbps / 240 Mbps, maximum WiFi throughput is 2160 Mbps.
Download file

Arris TG2482B/CE key features:
DOCSIS/EuroDOSCIS 3.0 compliant,
24x8 Channel Bonding,
maximum DOCSIS capacity 960 Mbps / 240 Mbps,
maximum WiFi capacity 2160 Mbps,
home gateway incl. DHCP + NAT features,
4x Gigabit Ethernet, 2x RJ11 VoIP and 1x USB 2.0 ports,
3x3 2.4GHz 802.11n,
4x4 5GHz 802.11ac Wave 2.